Since

Jan 27, 2010
Messages

32,603
Score

427
Tokens

0
There is no doubt we have a great selection of smileys here but I have a problem with them. Maybe someone has tips/wisdom on the subject.
The basic problem is I just went to look for a certain smiley that I use fairly often. I knew which of the three sections it was in but I swear I scanned through the whole thing line-by-line 3 times and couldn't find it. I was starting to think it had been deleted for some reason but lo and behold I spotted it on the 4th time through. FWIW, this is it:

Why was it so hard for me to spot? Fuck I don't know. Sometimes it just goes like that.
So I made the post and the smiley window closed. (Why does it do that?) But okay I just opened it now and that smiley is in a different position.
So what the hell is my question? I guess this: can those things be put in alphabetical order or at least so they are always in the same order so I know roughly where to look? Or else does anyone have tips on how to improve my life, smiley-wise?
Here's a probably dumb question: can you just type the text inside the colons and have the smiley come up? I probably should have figured that out a long time ago but I never did so here's a test:

I can see when I preview that that works so that's positive. But I can only memorize so many.
And checking the preview made the smiley window go away and I didn't want it to. I'm not done.

And why is this guy called littleboy? Isn't that a little moustache on him?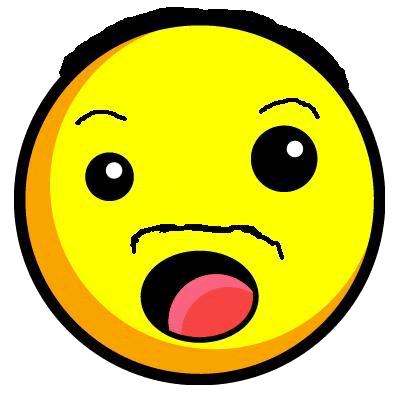 And what exactly is durito saying No! about near the start of this?

My other wish about the smileys is we had the bowing guys but without them bowing to tomato. Talking about this:
I would like to have the option of making them bow down to other things besides tomato. Particularly this:

I think that is all for now.