I found this story when I was checking out posh blogs on yachts , kind of puts it all in perspective. I think this is a story from back in late 2011, supposedly there was an outbreak of Legionella bacteria at the Playboy Mansion in Los Angeles. Legionella bacteria and alot of these bacterias are commonly found in moist environments, supposedly the warm grotto acted like a petri dish. Hef claimed it was front the grotto but a flu outbreak.
I could just imagine having a mansion in florida and having folks from all over the county just showing up and partying and fucking in your pool, you should never allow other people to have sex in your pool or hot tub. The blog cherrypicker had it right, that grotto must have been like pea soup.
hef story
"Can the Playboy Mansion make you ill? Hugh Hefner's iconic bachelor pad is under investigation after more than 80 guests at a conference and party there became sick with a suspected strain of Legionnaires' disease.
Castello, co-founder of Castello Cities Internet Network, was among the hundreds of people to get sick after the conference.
But could the Playboy Mansion, a place of lurid fantasies, really have such an adverse effect on a person's physical health? For some, it is the dream of all dreams to hit up a shindig at Hugh Hefner's famous bachelor pad.
The Los Angeles County Department of Public Health said approximately 200 partygoers there, including Castello, became sick with flu-like symptoms. At least four were diagnosed with a mild form of Legionnaire's disease, a type of pneumonia characterized by fever, headaches and achiness all over.
But adult magazine mogul Hugh Hefner has taken aim at reports his hot tub at the Playboy Mansion caused an outbreak of legionella bacteria.
Officials at the Los Angeles County Health Department investigated Hefner's famous California pad after guests who visited the property for a DomainFest conference fell ill with a respiratory condition.
Health chiefs later traced the illness to a strain of legionella bacteria, which causes Legionnaires' disease, allegedly found in a whirlpool spa in the mansion's famed grotto.
But Hefner is adamant the mystery illnesses were actually bouts of influenza."
http://www.contactmusic.com/news/hugh-hefner-blames-flu-for-mystery-playboy-illnesses_1214990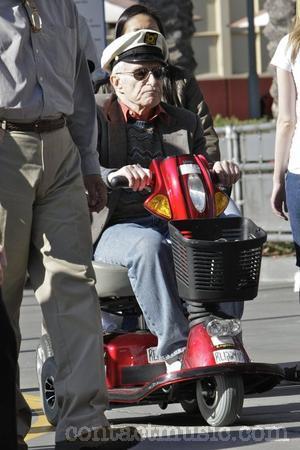 playboy mansion